17.02.2018: New vehicle in stock
At the beginning of 2018, members of the association purchased a crew car for the hospital train which we already have in our inventory. The car with the number 67 50 99-48 164-9 was rebuilt in 1986 in the Halberstadt repair shop from a passenger car of the Bghw type. It served as living accommodation for the Deutsche Reichsbahn personnel accompanying the "K-train", which, as reported elsewhere, was used for transporting injured Russian soldiers to their homeland. The car was assigned to the Seddin depot and was part of the Deutsche Reichsbahn stock until 1993 and was then sold to the Magdeburger Eisenbahnfreunde e.V. (Magdeburg Railway Friends), who parked it in Magdeburg Hafen (harbour).

The car has four sleeping compartments with double bunk beds, a lounge, a small kitchen and a bathroom with toilet and shower. The car can be heated with steam from the locomotive, with its own coal stove or electrically. While tThe substance is still sound, vandalism and bad weather have taken their toll of it in recent years. The active members of the association will repaint it in the near future and replace the broken windows. In addition, the electrical system is currently being overhauled. Afterwards the heating and the interior fittings will be renewed so that it can serve as accommodation in Wittenberge for active members travelling from further afield.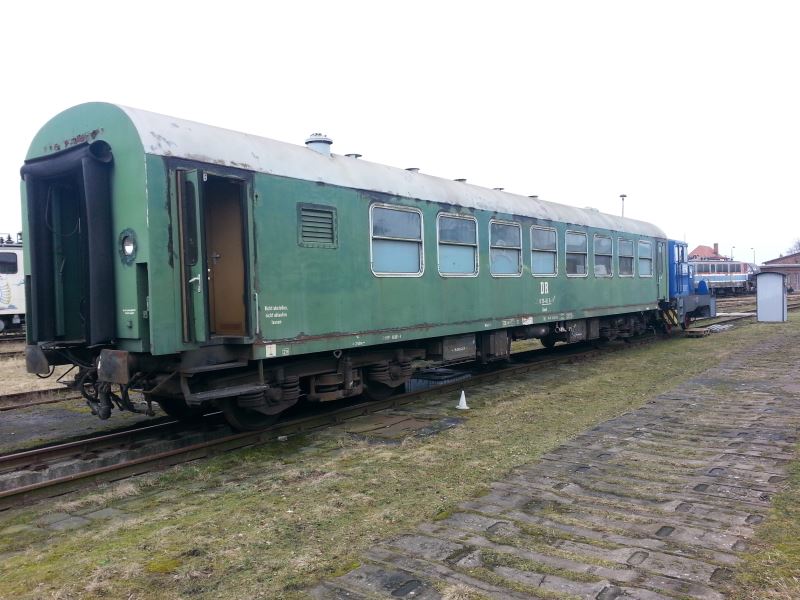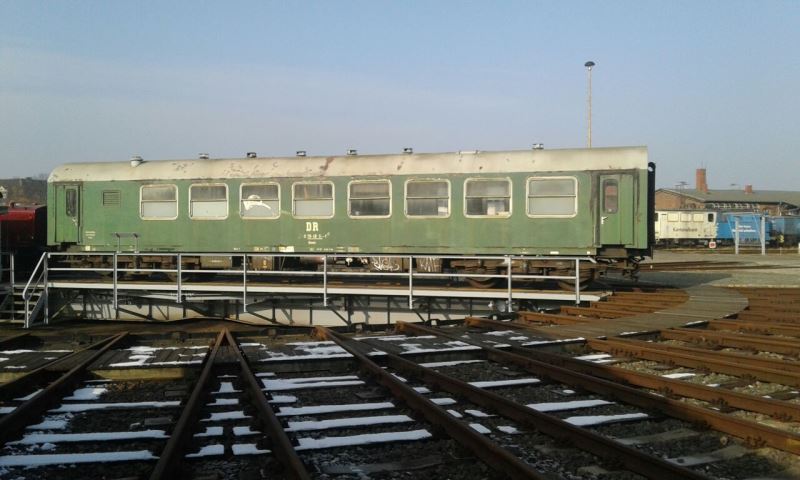 vehicle:
Der Katastrophenzug
related articles (News):
overview