08.01.2022: All the best for the new year
Dear readers of our News Letter. We welcome you to 2022 and wish you and us all the best for the year. The beginning of the year is the time for good resolutions. Have you already resolved to visit us this year? Perhaps you have also resolved to support us with your help? Both would be appreciated very much.
In any case, we plan to continue working diligently on our exhibits and the museum facility. What is new?
First of all, the color scheme of the diesel locomotive V23 is taking shape. In the future, it will bear the number 102 076. The upper part of the locomotive has been painted orange. The black and gray paint on the undercarriage is still being touched up. Then the locomotive plates will be attached which provide information about the number and the engine's home shed Wittenberge. In the future, the locomotive will be used with the sidecar 197 805, whose refurbishment we report on below.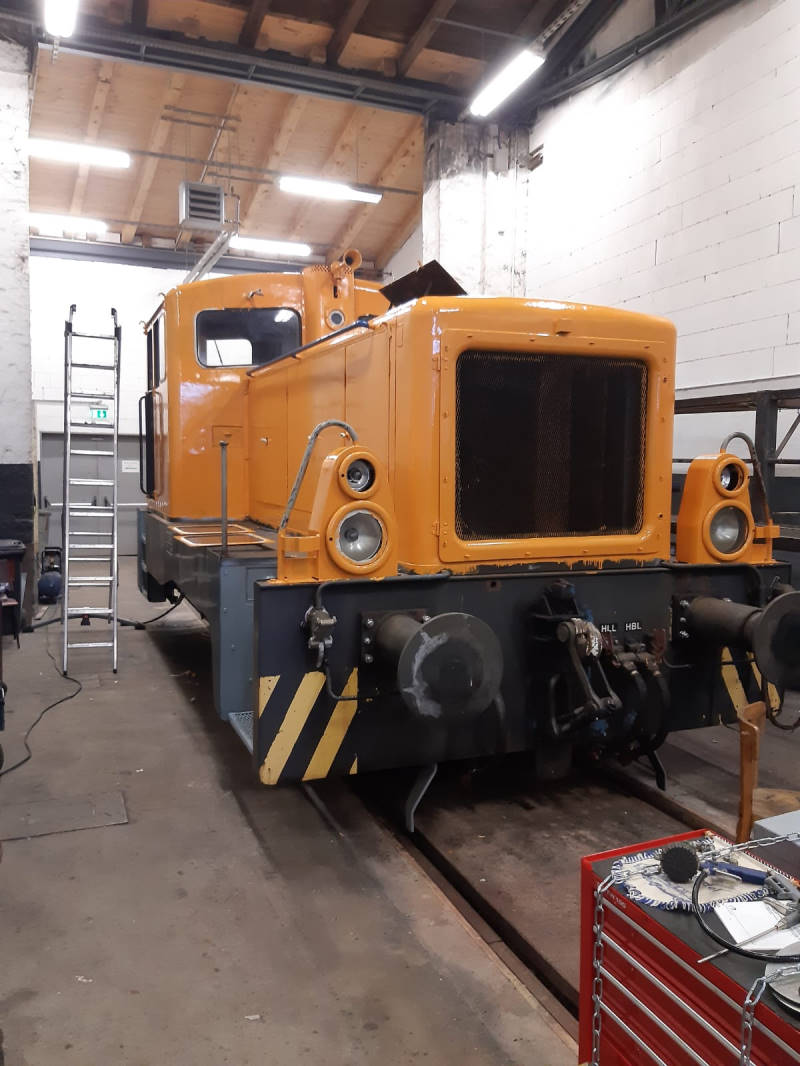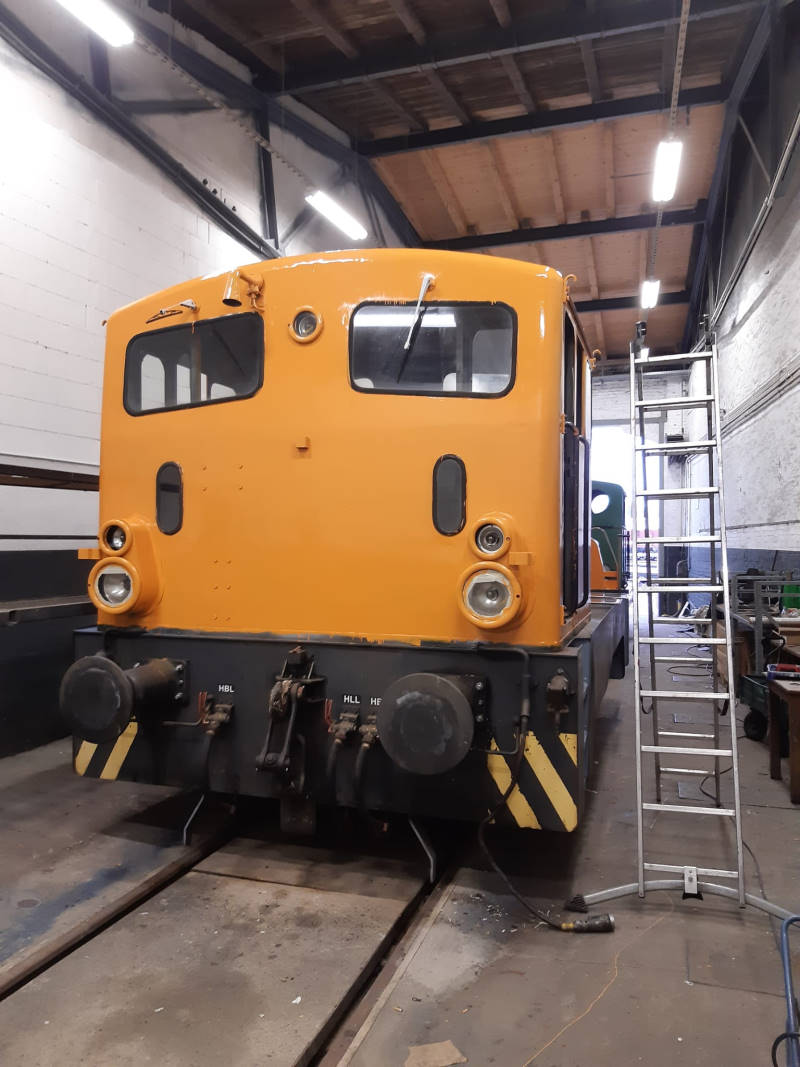 Locomotive 0605 of the Osthannoversche Eisenbahn is also getting a new livery. The running gear is already painted in light gray. The cab and the engine hood are primed with rust protection.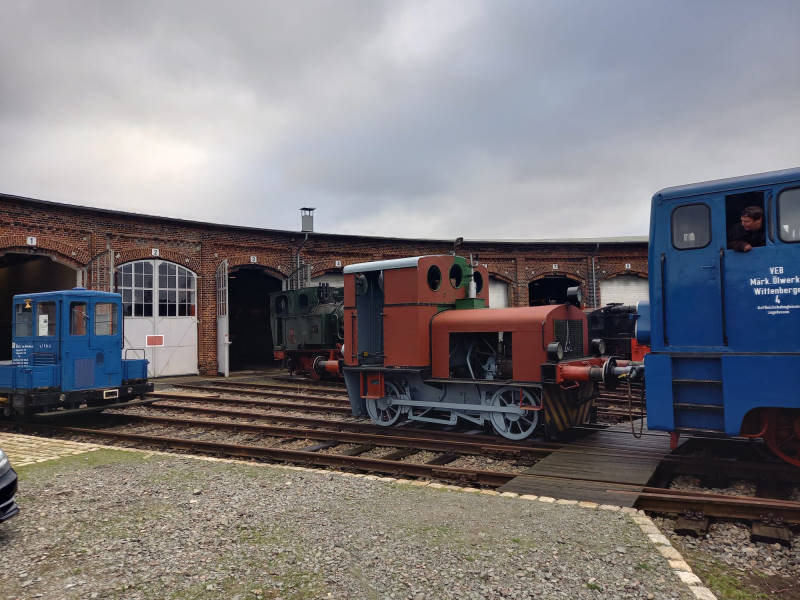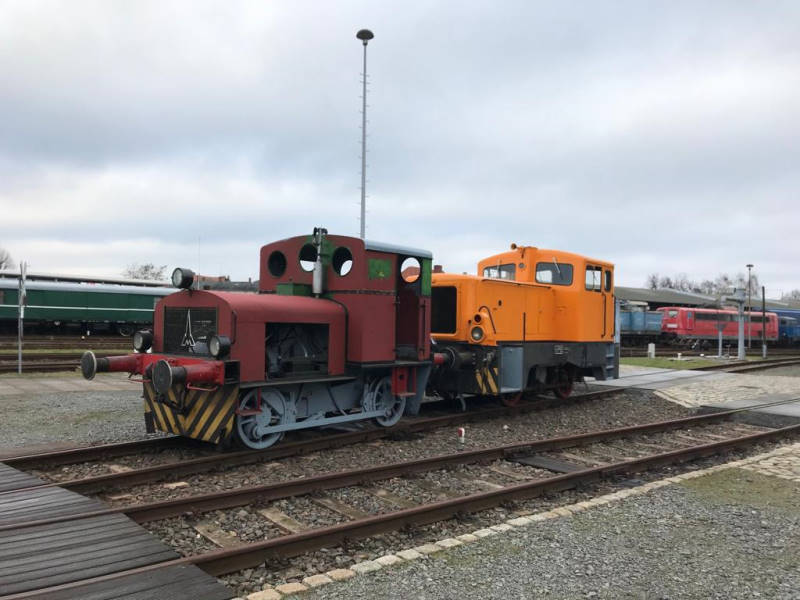 Still work has to be done on the future tender of steam loco 50 3570, as rusty surprises are discovered again and again. However, the work is now coming to an end. A few sheets still have to be welded in. Some parts could already be painted.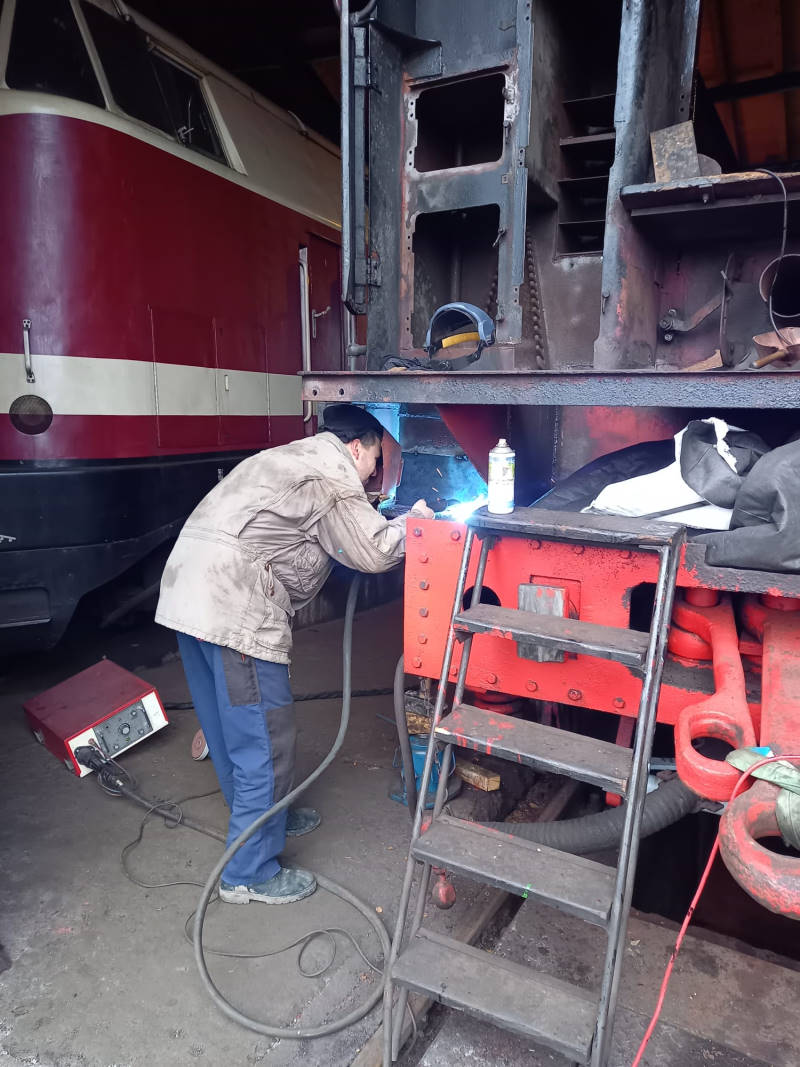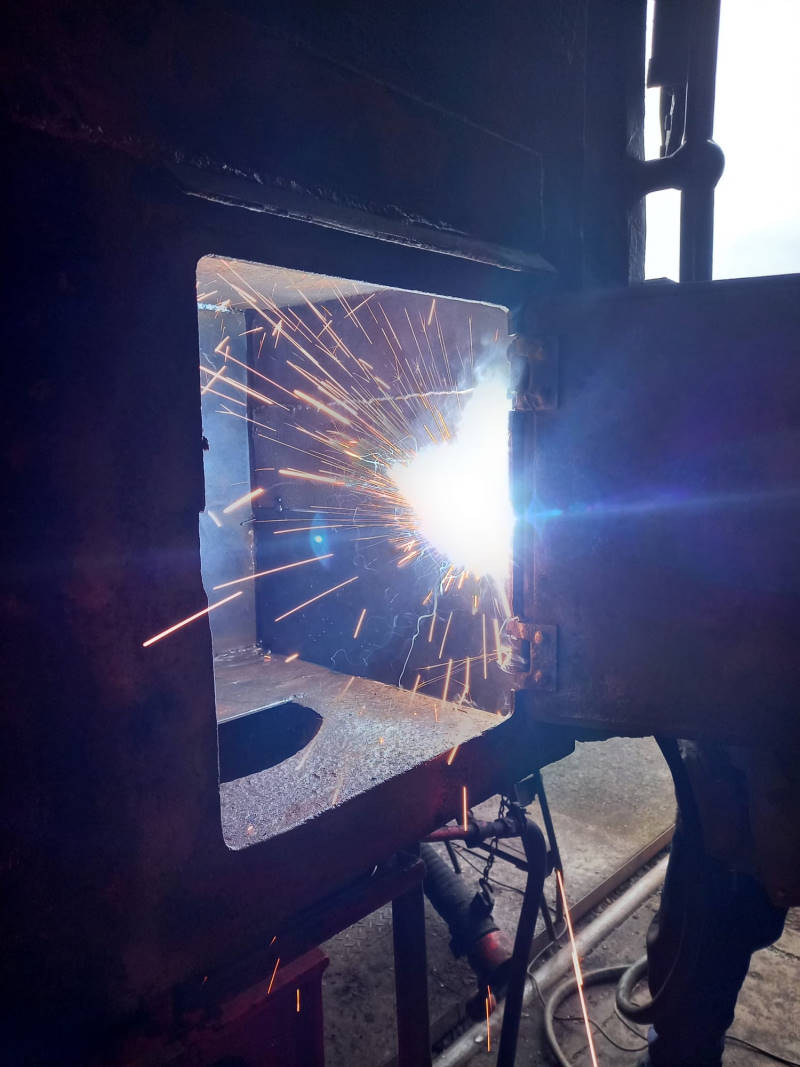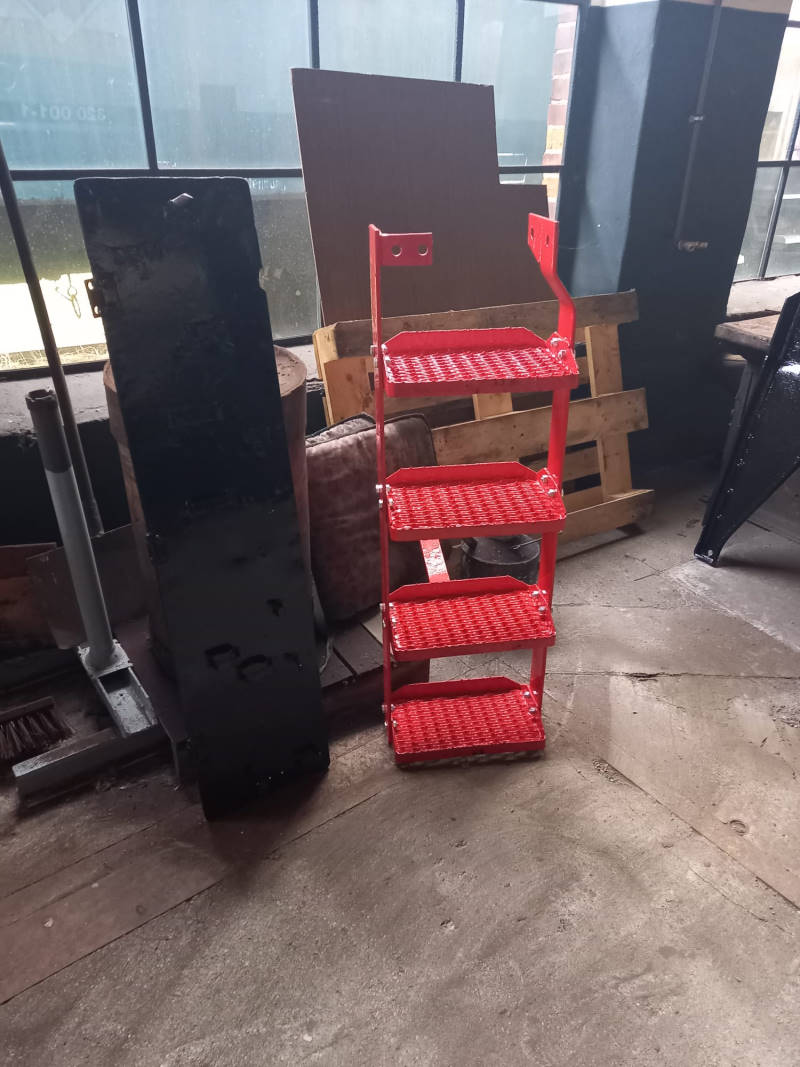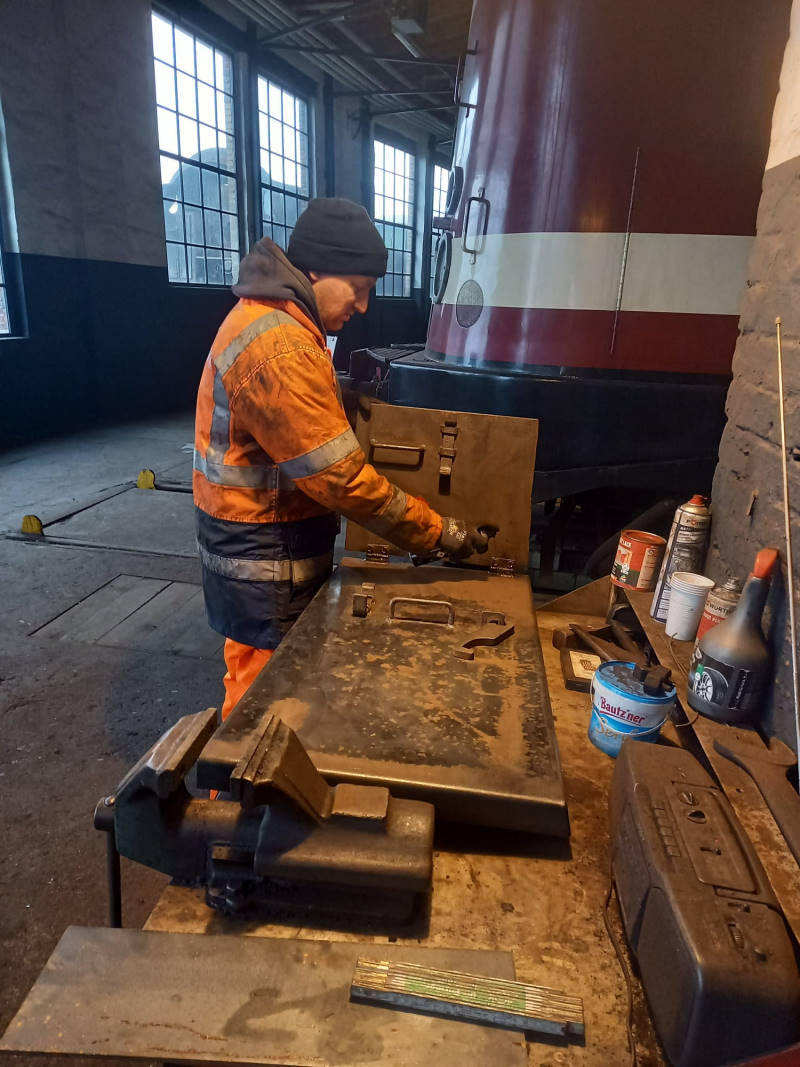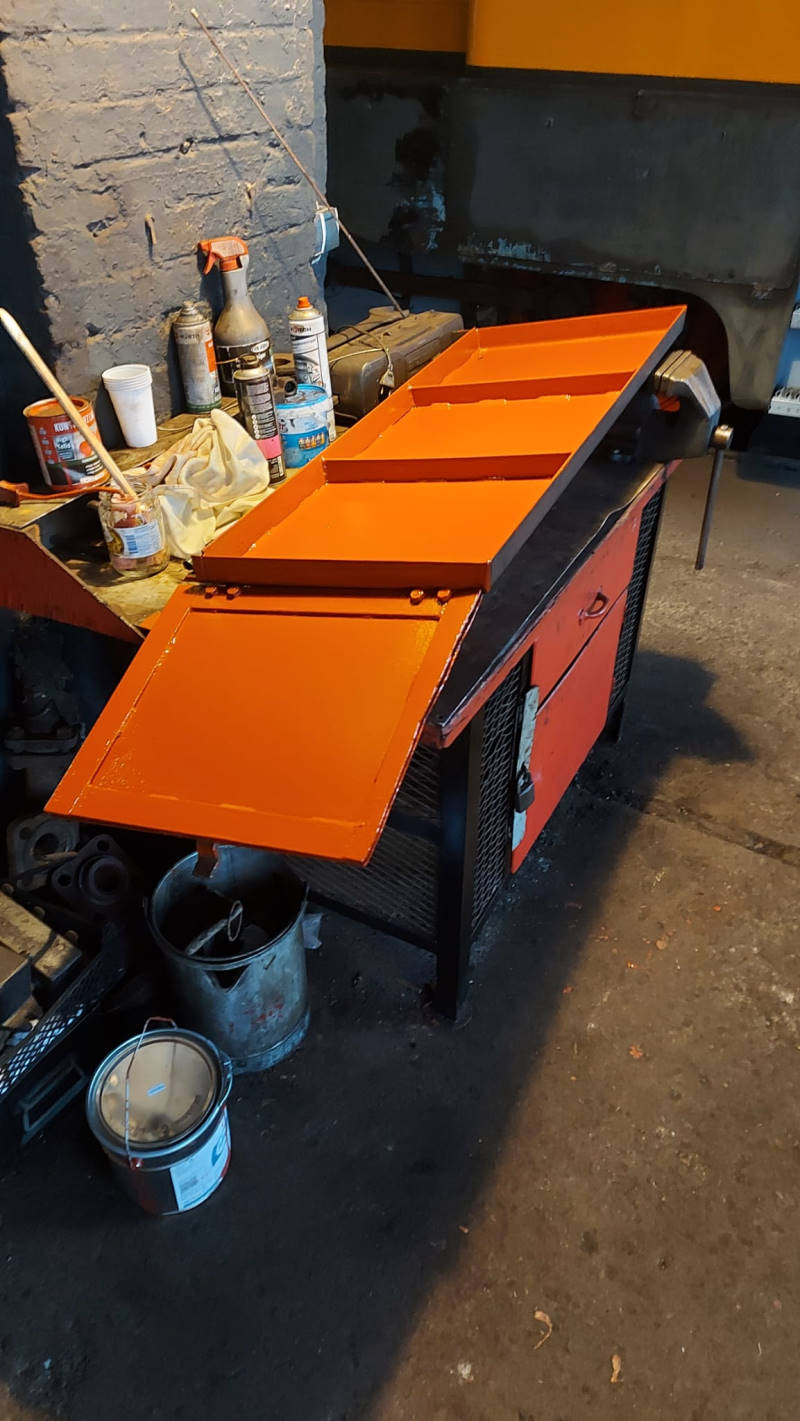 The locomotive also receives a brake overhaul. For this purpose, the brake cylinders were disassembled and the brake pistons examined.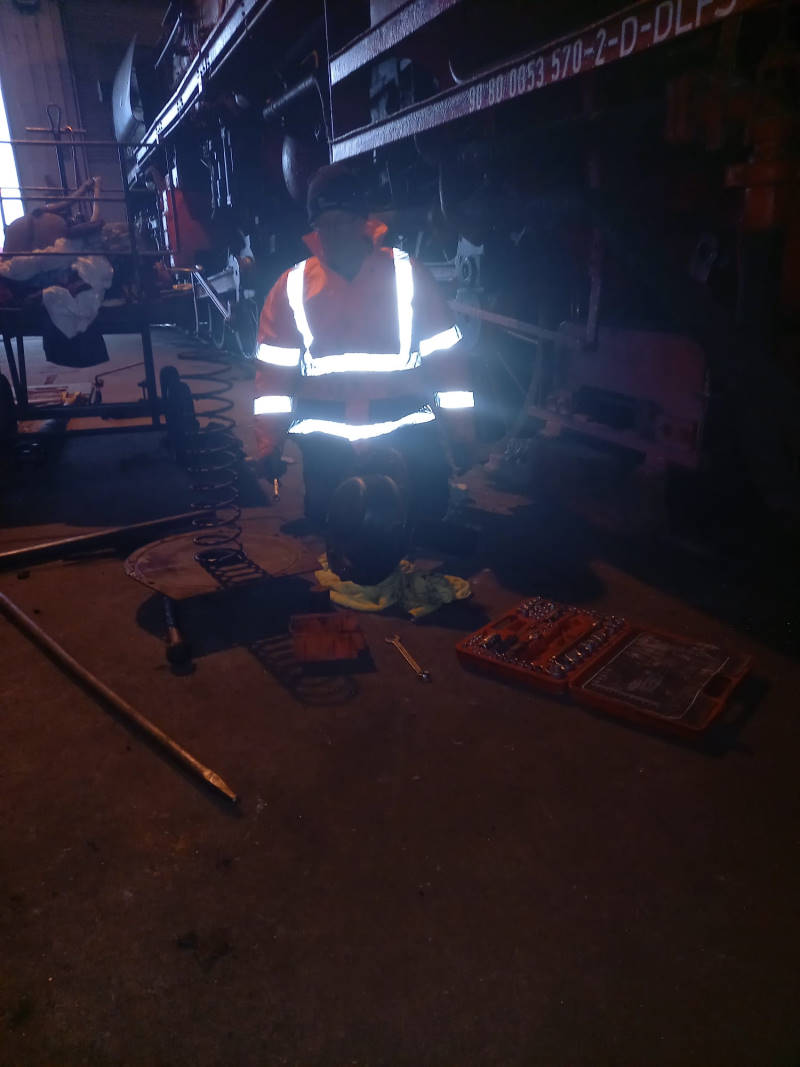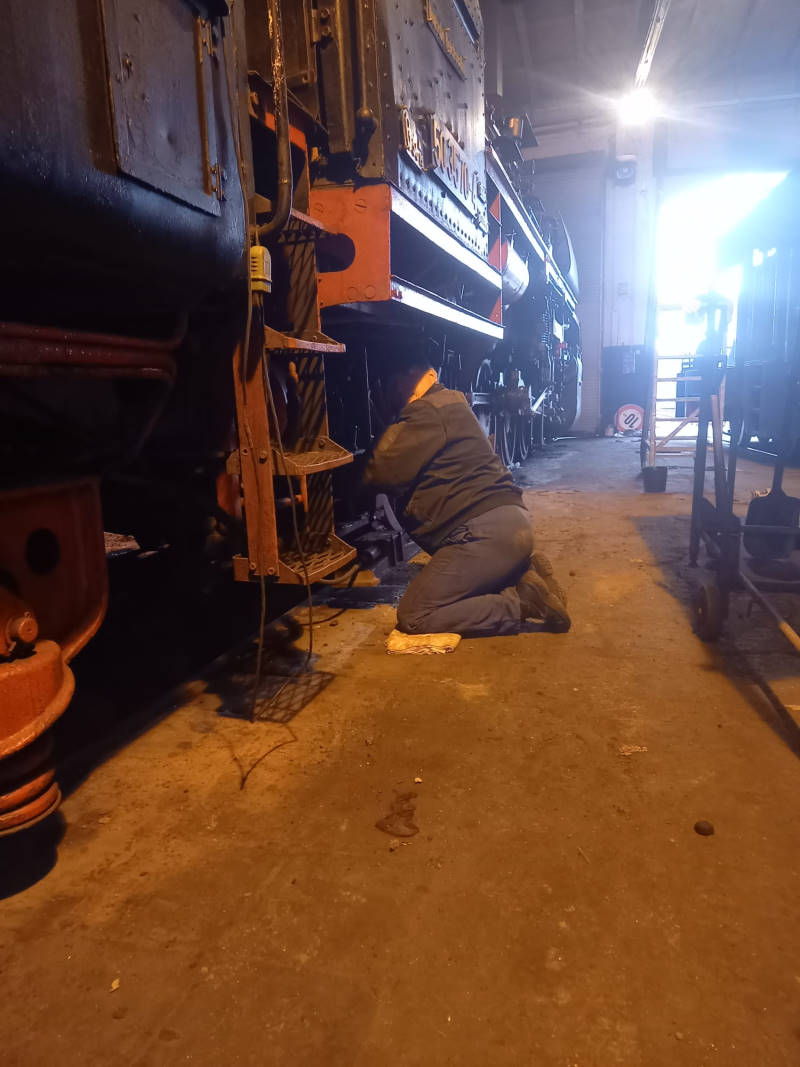 As mentioned above, work is also being done on the 197 805 trailer car. Here, the interior work is progressing. In the last few days, the new wooden wall panels were installed.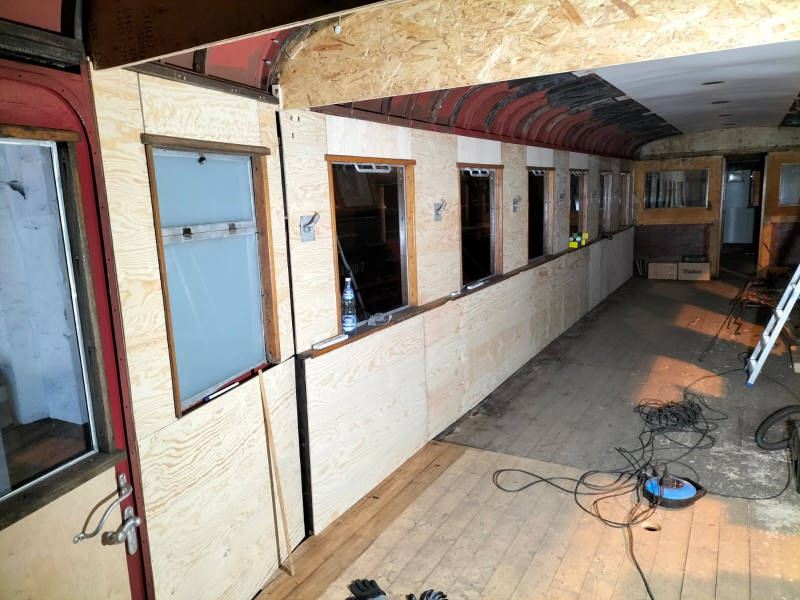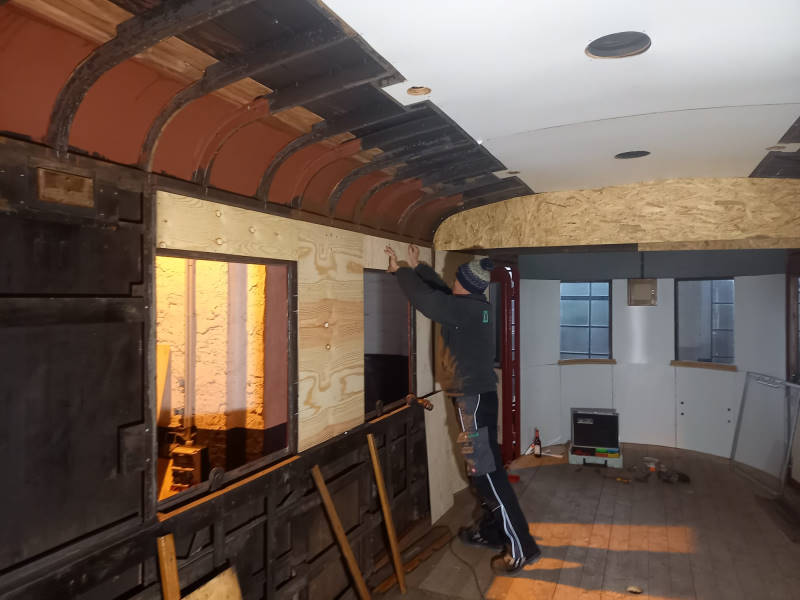 Work on the 190 851 sidecar is now to be intensified. After the diesel locomotive 102 076 moved out of our repair hall, the car could be brought here. In the next weeks and months, its outer skin will be completely refurbished.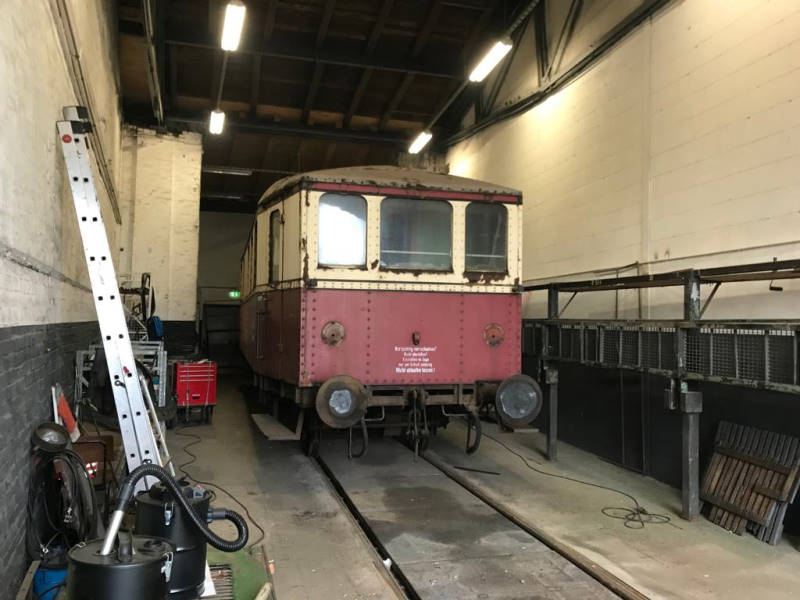 Progress is also being made in the room that will house our small parts store in the future. Here, the ceiling has been covered and electric lighting installed.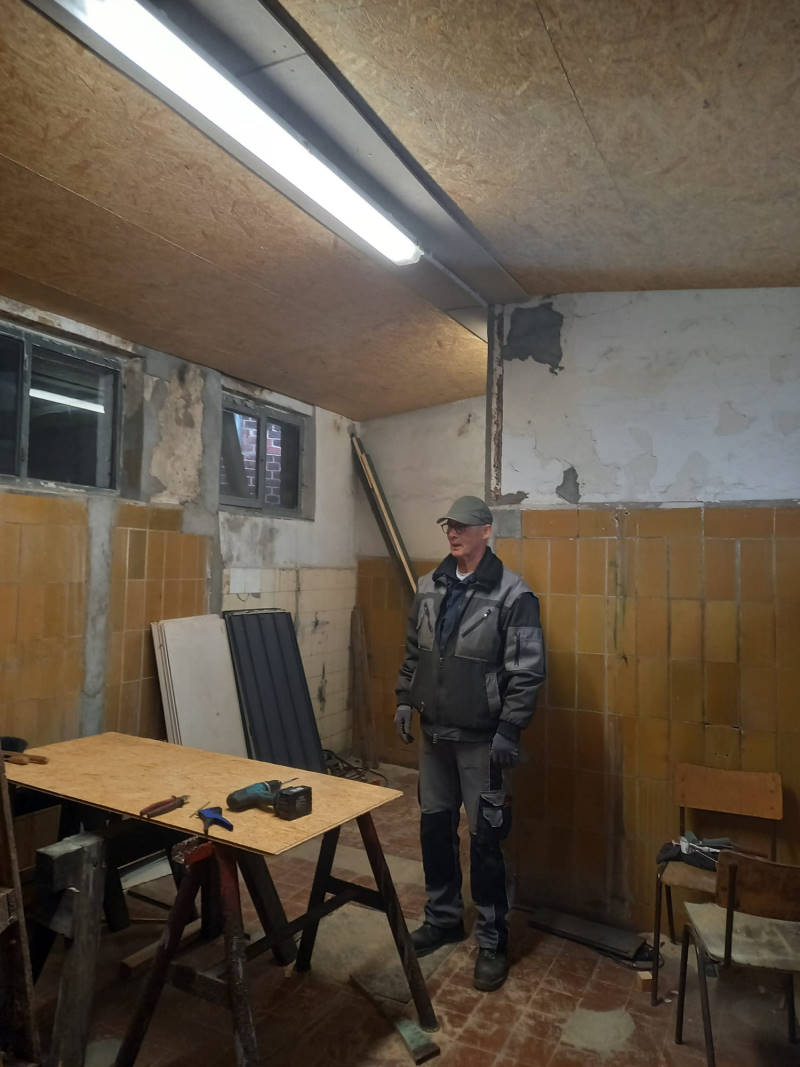 vehicles:
50 3570-4
,
102 172-4
,
OHE 0605
,
190 851-6
,
197 805-5
related articles (News):
related articles (Press):
overview