Forthcoming steam weekends (2024): 04-05 May 2024; 06-07 July 2024; 08 September 2024; 12-13 October 2024
Opening hours at other times:
from 30 March 2024 to 26 October 2024 every saturday from 10 am to 5 pm.
Further information is available
here
.
20.02.2022: More lamps and even more colour
When the days are cold and wet, it's best to stay at home. However, this should not prevent us from working on the refurbishment of the vehicles. A member of the club took care of the lamps of sidecar 197 805, which provide the interior lighting. In the meantime, they have been cleaned and tested for functionality.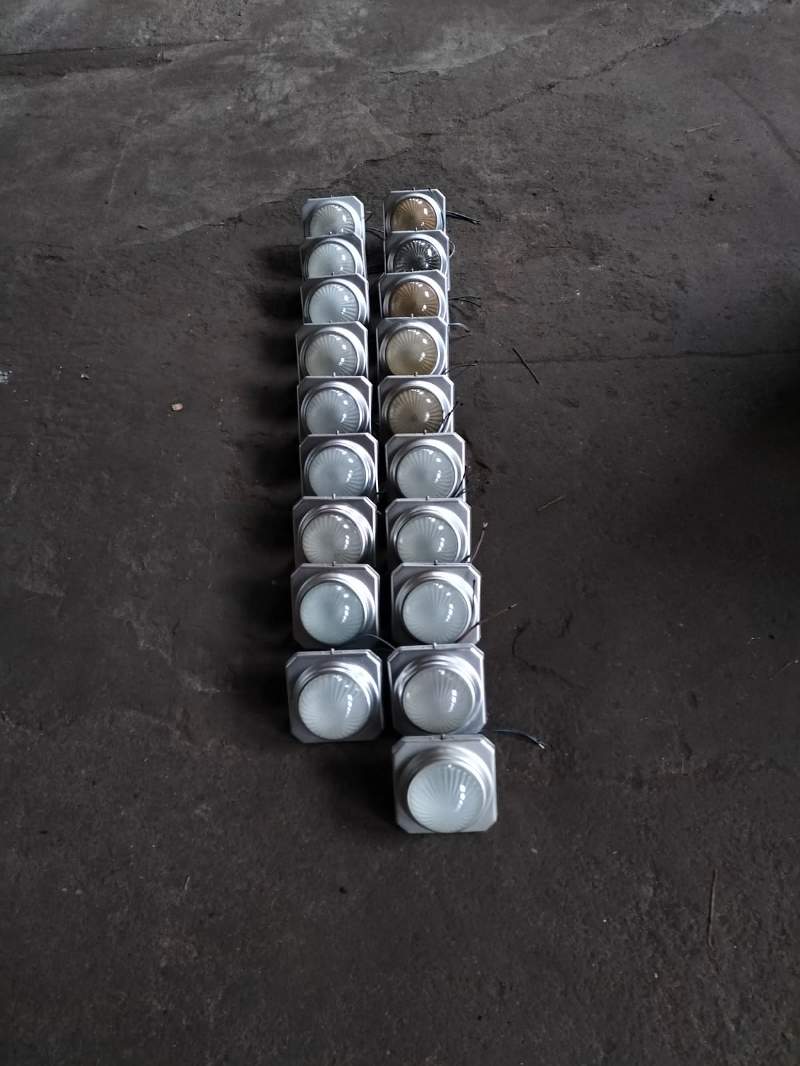 And since the colleague has just taken a liking to his task, he has also taken care of the lamps of the sidecar 190 851. They will receive the same treatment in the next few days.
The sidecar 190 851 is still in the workshop hall. Here its outer skin is being treated with rust protection and will soon be painted.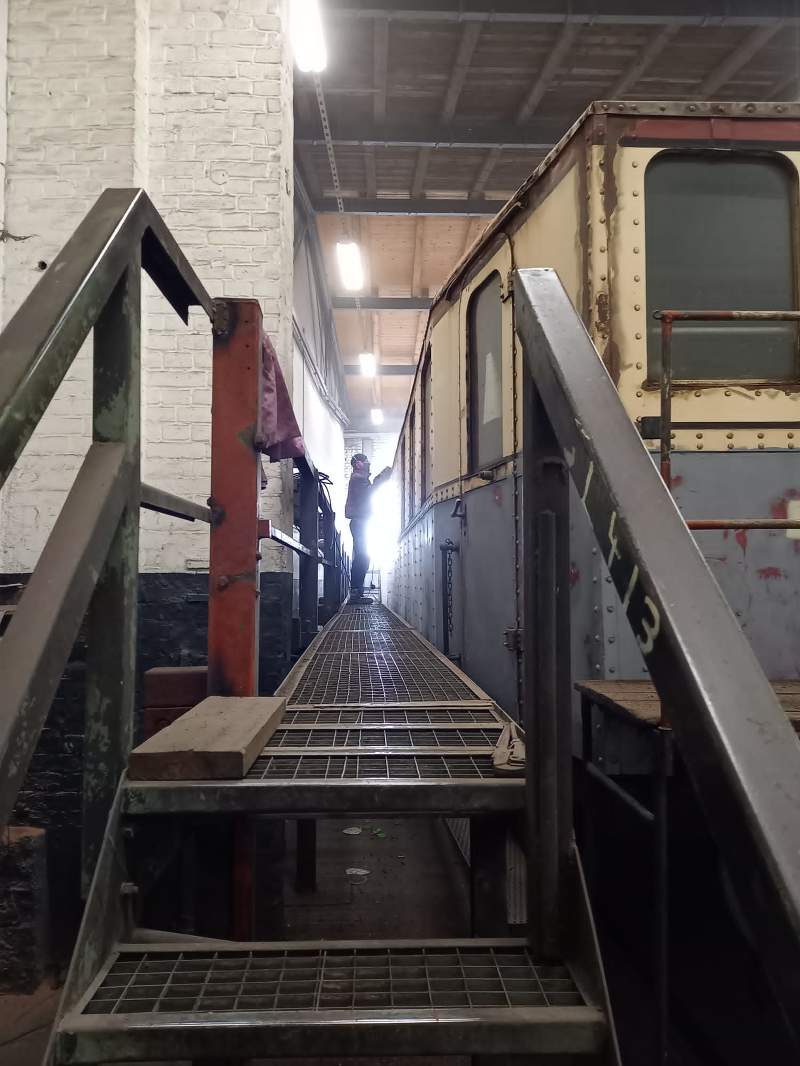 Meanwhile, the diesel locomotive 102 076 has received a little more paint. Here, a start has been made on painting the buffer pads and the outer cladding black.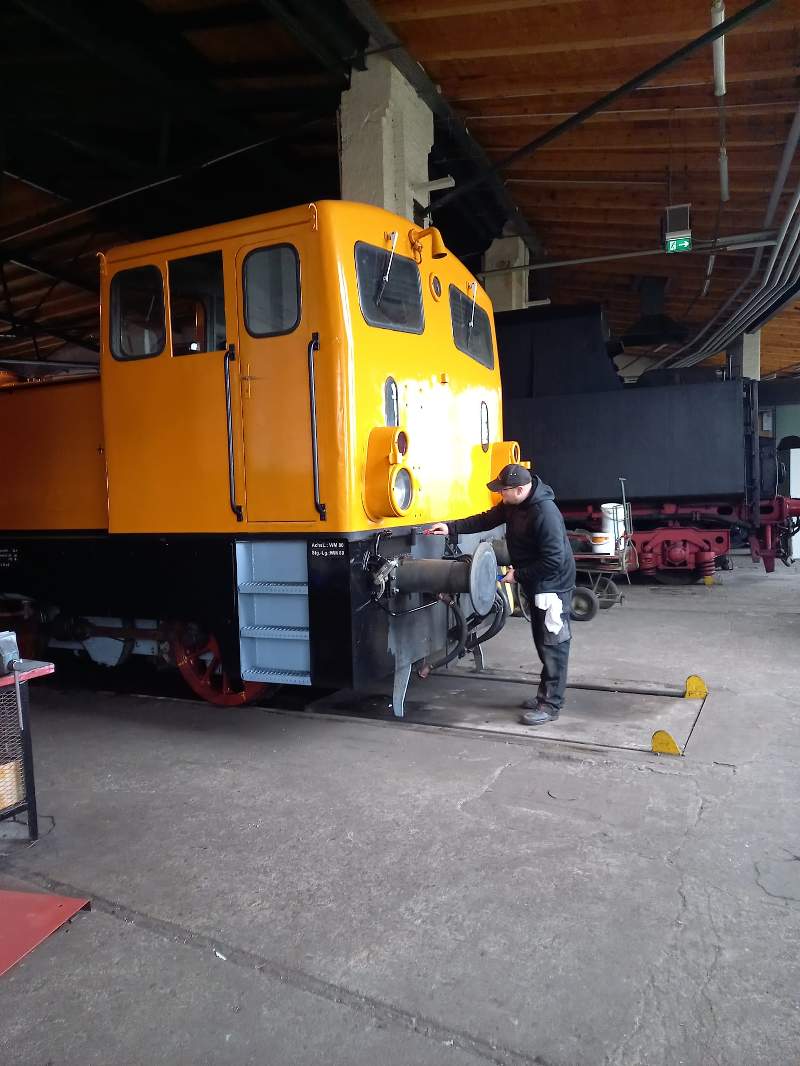 The tender of the steam locomotive 50 3570 will soon be painted as well, but it is necessary to remove a lot of old paint first.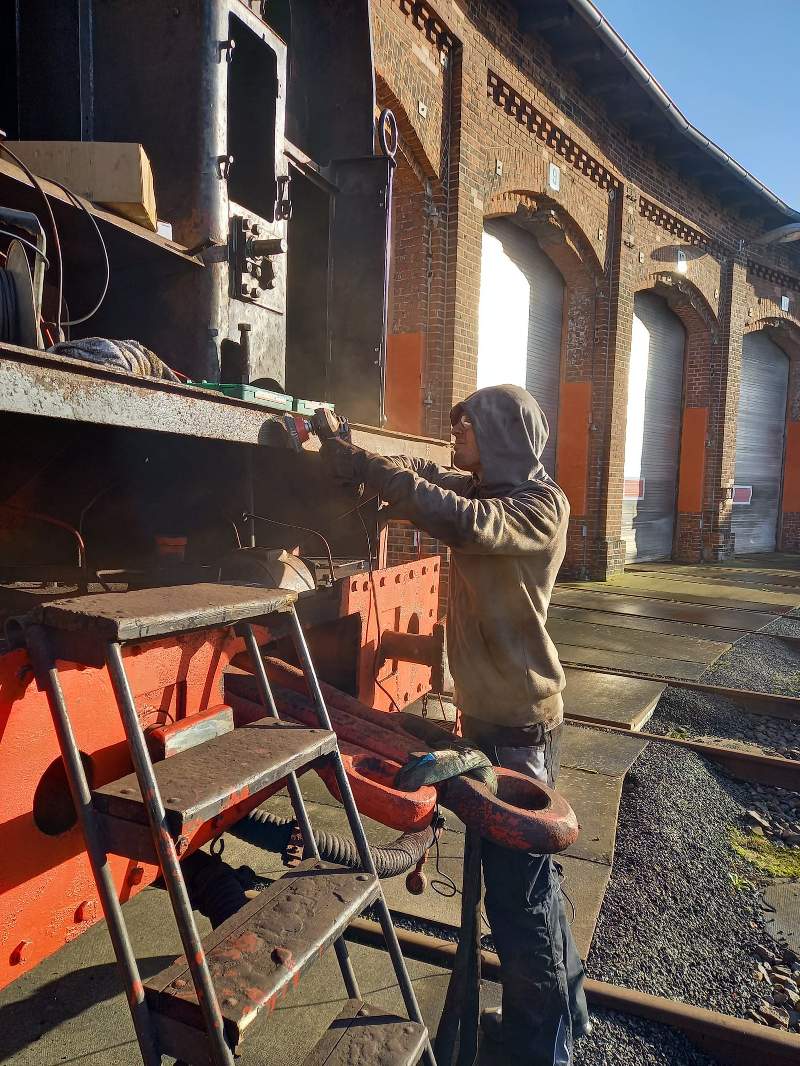 Unfortunately, the storm of the past days did not spare us completely. The storm had felled a small tree, which was immediately used for firewood.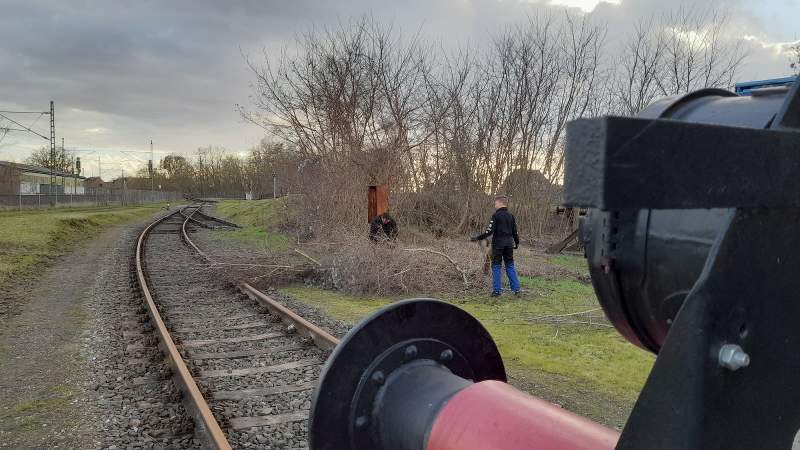 vehicles:
50 3570-4
,
190 851-6
,
197 805-5
related articles (News):
related articles (Press):
overview