Forthcoming steam weekends (2024): 04-05 May 2024; 06-07 July 2024; 08 September 2024; 12-13 October 2024
Opening hours at other times:
from 30 March 2024 to 26 October 2024 every saturday from 10 am to 5 pm.
Further information is available
here
.
30.04.2023: Final spurt before the Spring Festival
The Museum's Spring Festival is approaching in leaps and bounds next weekend. There are still a lot of preparations to be made for this, because we would like to show you some beautiful exhibits. But first things first:
First, the steam locomotive 50 3570 was spray-painted. Fortunately, the weather was dry and windless during the last days, so that the paint could be sprayed under the open sky.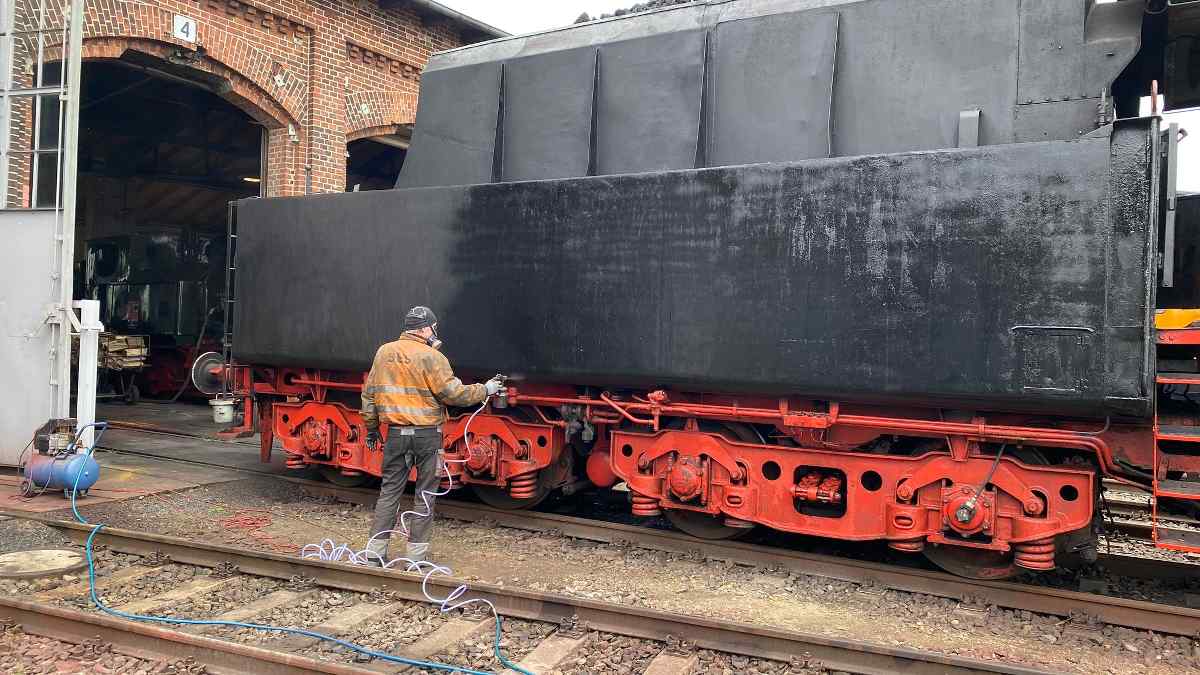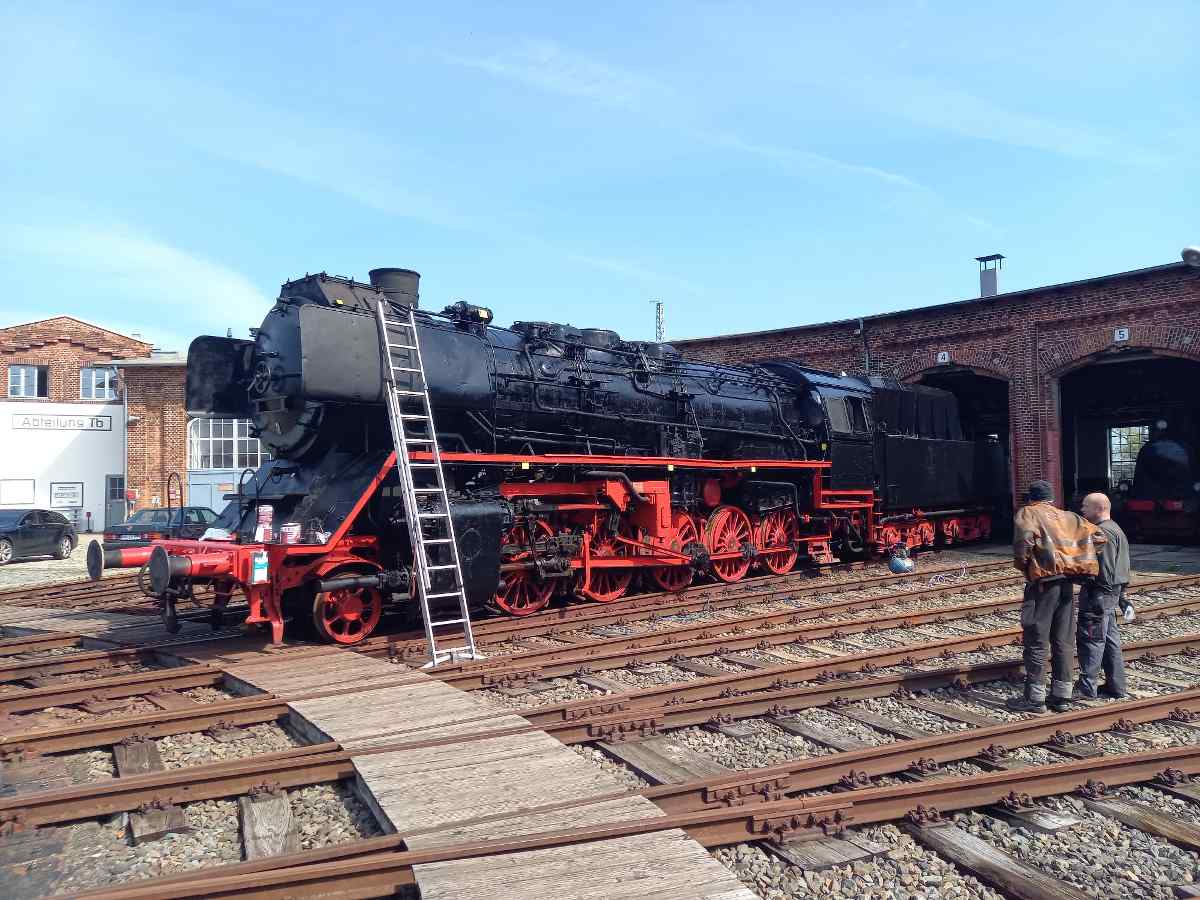 In addition, some exhibits have been moved to other locations so that we can offer you a few new motifs for our festival. For instance, the narrow-gauge locomotive and the steam locomotive 50 3685 were allowed to get some fresh air for once.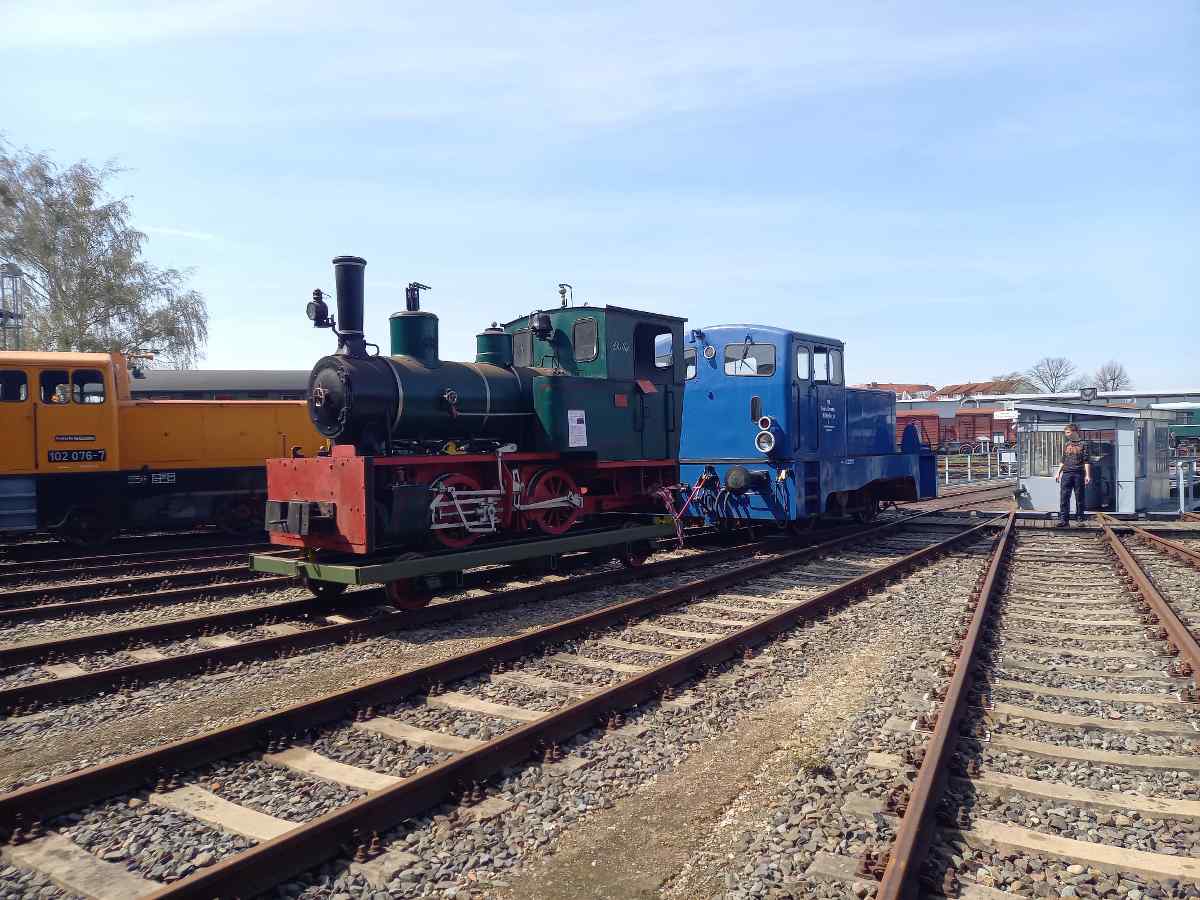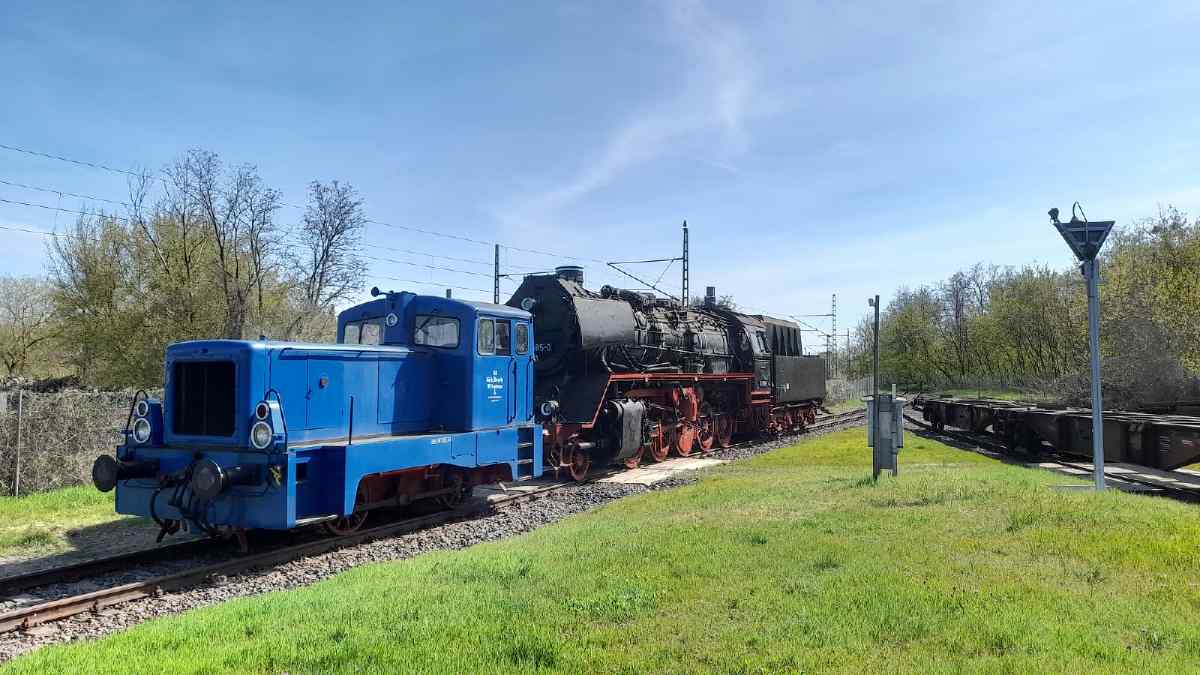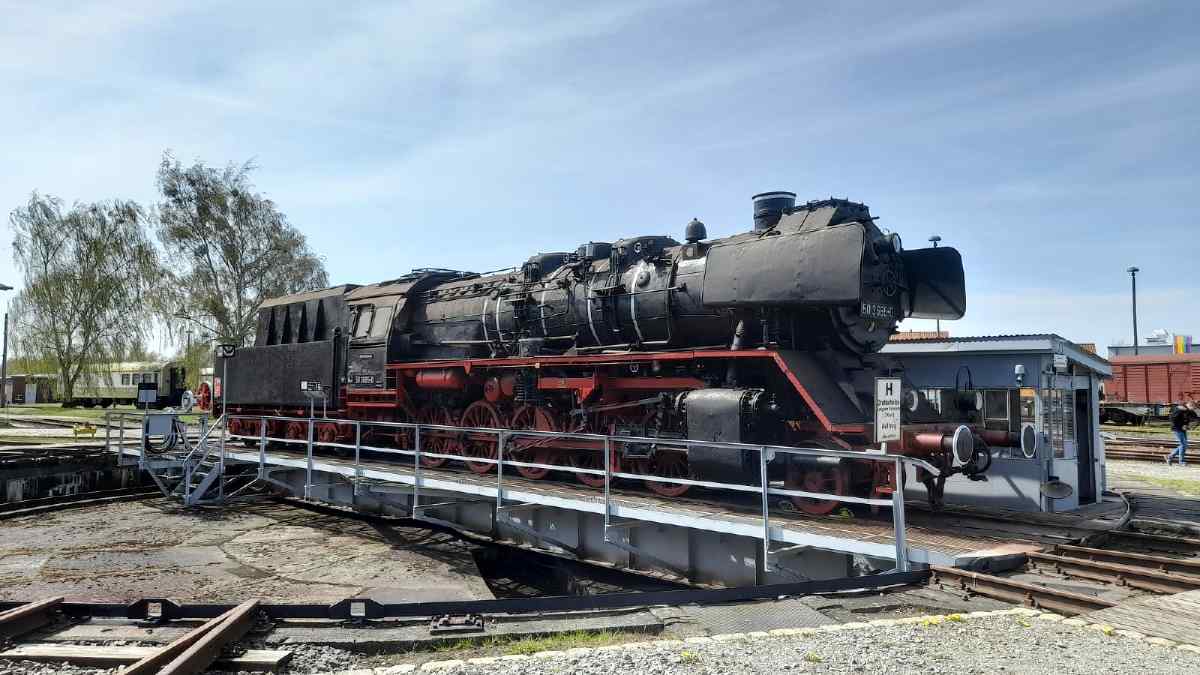 The completion of the exterior of wagon 190 851 is also entering its final phase. Newly glazed headlights could be fitted here.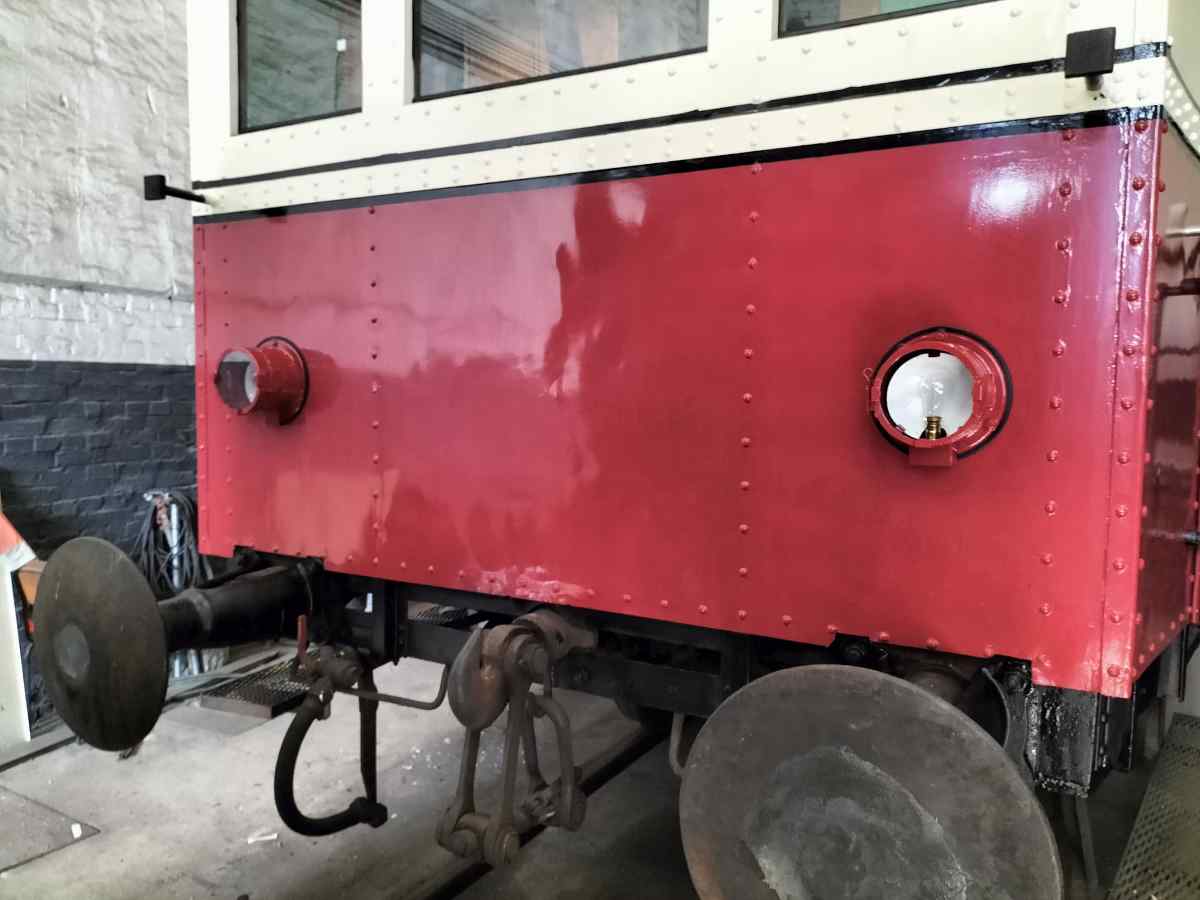 Before we can pump water into our water tower again for our event, painting for corrosion protection had to be completed. The following picture shows the bottom and side wall of the large water tank. In the middle you can see the drain into the large supply pipes to our water cranes.
The active members of the association also had to refresh their theoretical knowledge before the season. For this purpose, a training session was held to discuss, among other things, the signals of the railway or the procedure for shunting.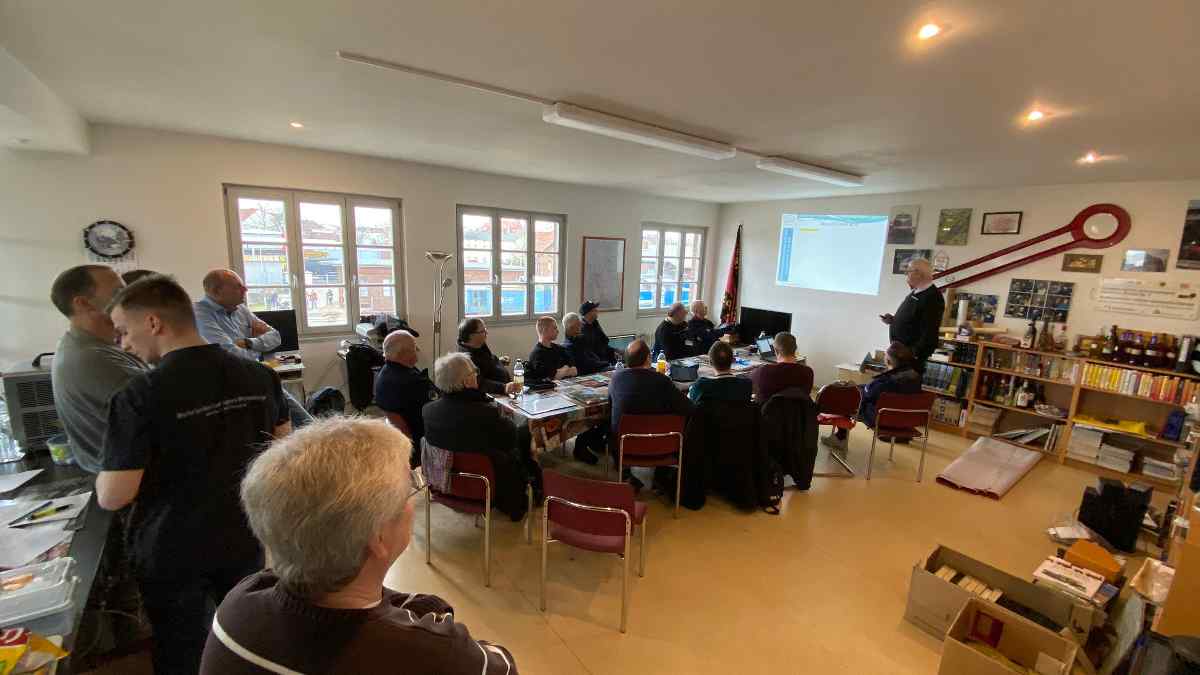 Last Saturday, some oldtimer friends came by with their Opel cars. The beautiful weather lent itself to taking some souvenir photos in the museum grounds.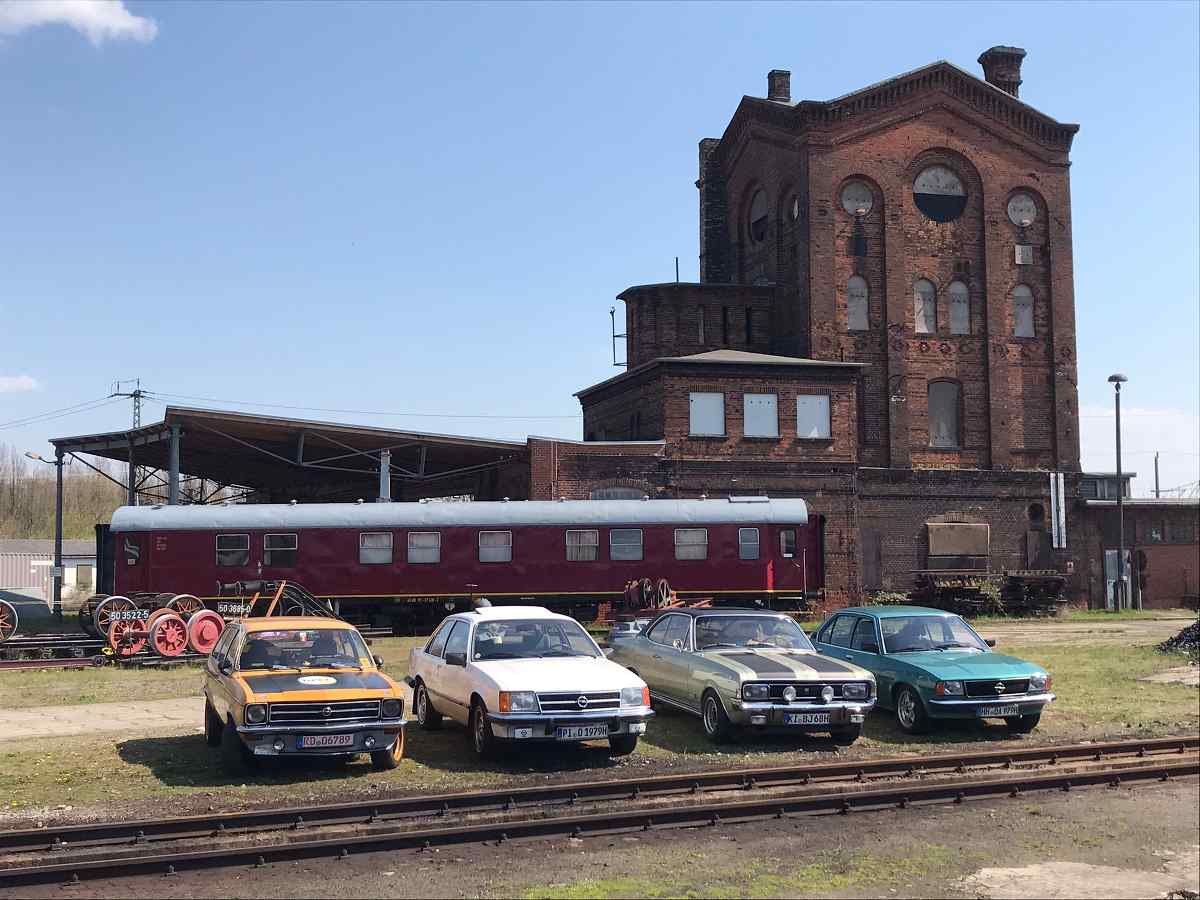 Now we would like to draw your attention once again to our festival next weekend. Most of you will already have the date firmly marked in your calendars. Nevertheless, we have produced two Youtube clips to remind you of the event once again.
https://youtu.be/dM8avegfdbU
https://youtu.be/FCwfYxvBdig
Please feel free to subscribe to our channel for "moving pictures" of us.
vehicles:
50 3570-4
,
50 3685-0
,
190 851-6
related articles (News):
related articles (Press):
overview