30.11.2015: Wintertime is construction time
Since the museum is currently in the winter break and no public events take place, we can again devote ourselves to the larger projects. These include the trailer VB 197 805-5, which was sandblasted in summer. As is often the case with very old vehicles, you only notices their aging on closer inspection. That's how we found out that the wooden roof construction had rotted in some places and that some sheet metal work was necessary on the lower edge of the side body panels. We therefore decided to completely replace the lower strip of the body sheeting. So we cut out a 30 cm wide strip around the body, cut new sheets and welded them on. The welding seams were then sanded to avoid leaving an ugly scar.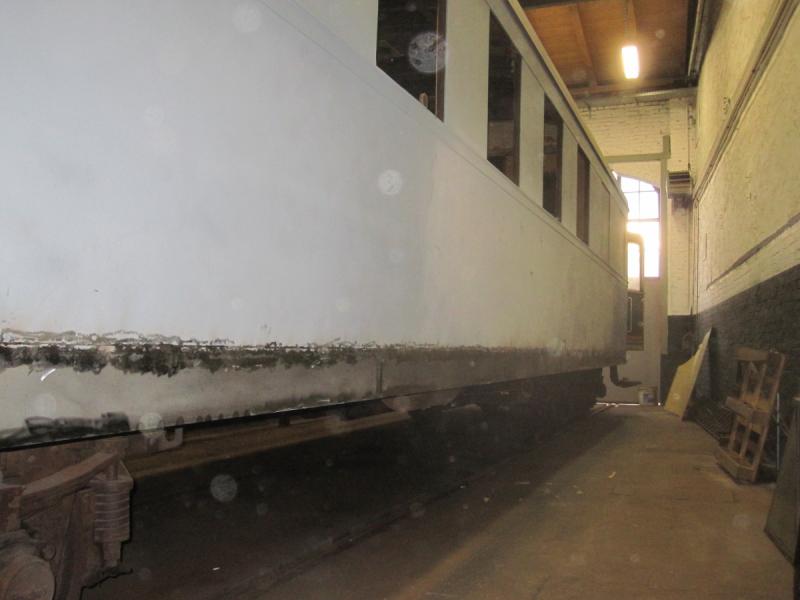 The roof is made of sheet metal on the outside. In the middle there is a quite wide wooden strip covered with roofing felt. After removing the old roofing felt we noticed that the outer boards of the substructure were rotten in some places. Therefore, we replaced the outer layers in preparation for fitting new roofing felt.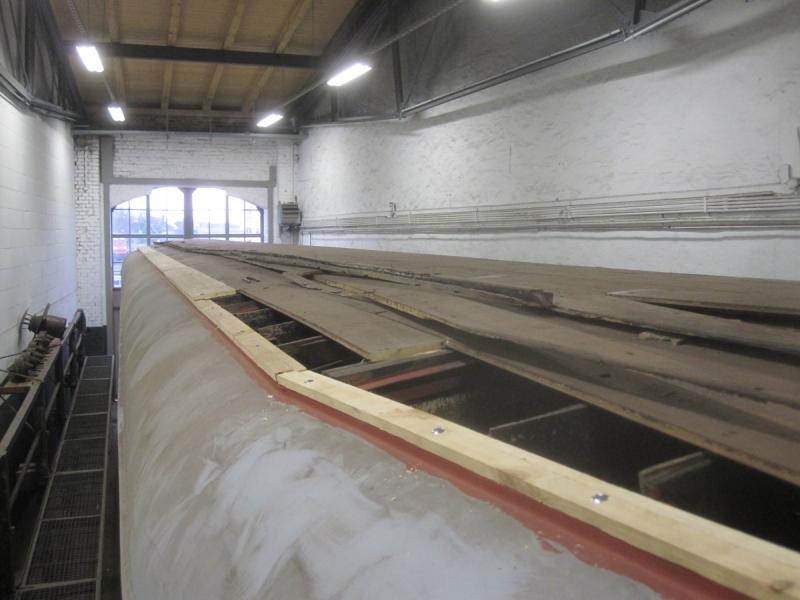 The interior is currently almost completely gutted. We determined that most of the wooden wall panels were reusable. Their surfaces will be treated and repainted in the near future. The inner roof cladding has been removed to inspect the roof frames, the electrical system for the ceiling lighting and the mechanisms for the ceiling fans.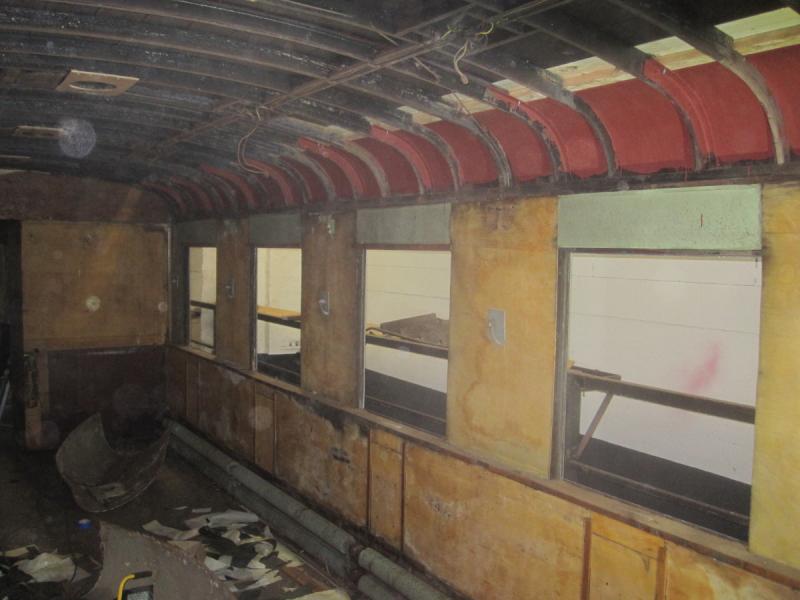 We would like to take this opportunity to thank all donors for the reconditioning of the vehicle. With your donations we were able to purchase the necessary sheet metal for the exterior panelling, the wood for the roof construction and the roofing felt. We are continuing to accept donations for this vehicle, as we will next have to buy new linoleum for the floor, cables for the lighting, two new safety glass panes to replace two cracked windows and later paint for the interior and exterior. Thank you very much for your support! Your donations are welcome, to the account of the "Verein Dampflokfreunde Salzwedel" with the purpose "VB 197 805".
Account holder: Dampflokfreunde Salzwedel e.V.
IBAN: DE06 1605 0101 1010 0081 92
BIC: WELADED1PRP
vehicle:
197 805-5
Stichwörter:
Fahrzeugrestauration
related articles (News):
related articles (Press):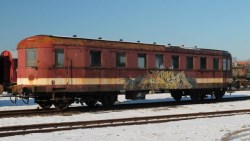 Das neue Leben des "197 805-5"
overview